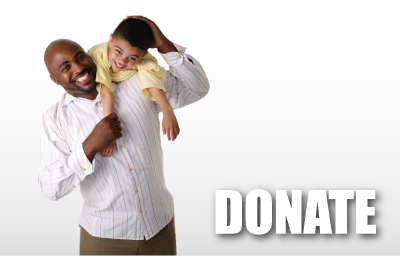 America has a rich tradition of charitable giving that was instilled in most of us from the time we were children. Do you remember being told to give a nickel or a portion of your allowance to the church or synagogue? or to needy people overseas?

Despite setbacks in the economy, depletion of investment portfolios, etc. Americans still believe in the importance of giving to support those charities that can make a difference. Interestingly enough, the group that contributes the most is NOT the very wealthy, but average people with incomes less than $50,000.

We ask that you take a moment and reflect on the good fortunes of your life or how The Prostate Net may have benefited you or someone in your family or how you may just want to help end the pain that cancer causes. Please help us to continue our work!

Please help us to continue our work! Thank you for your gift of love and hope.
Donate Online Using Network for Good
Review our Report at Guidestar.



A will is the easiest and most effective means to ensure that you fully provide for your family and that your assets are distributed as you wish. Gifts by will, or bequests, both large and small, have been important to The Prostate Net since its founding. Many friends have remembered The Prostate Net in their will while also providing for their family. A bequest through your will also provides continuing support of the ongoing work of The Prostate Net. A gift to The Prostate Net through your will has several advantages:

Charitable gifts made through your will are 100 percent deductible for estate tax purposes.

A charitable bequest may place your estate in a lower estate tax bracket.
You may specify that your bequest is used for general purposes of The Prostate Net or for a particular area of interest
For more information, please call us at 1-201-289-8221.