The Prostate Net®
P. O. Box 10188-#77550
Newark, NJ 07101-3188
Tel: 1.201.289.8221
Fax: 1.270.294.1565

---
This page was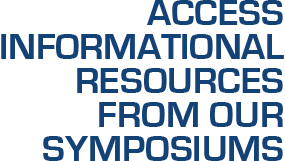 A message from Virgil H. Simons,
Founder & President of The Prostate Net
The Prostate Net is pleased to provide interested parties with access to information presented at past events. Thanks to Our Sponsors. To access a past event, please click on the event of interest from the below list:
Available now
2014 SYMPOSIUM SERIES
---
2014 Symposia
JULY
April 5, 2014, Barcelona, Spain
2013 SYMPOSIUM SERIES
---
An Educational Initiative for Patients/Spouses, Caregivers, Advocates, Physicians and allied Healthcare Professionals presenting leading edge information on the best standards of care in managing the full spectrum of prostate cancer and related conditions.
2013 Symposia
September
SEPT 26, 2013, Barcelona, Spain
2012 Symposia
September
SEPT 8, 2012, Northwestern University - Lurie Cancer Center
SEPT 22, 2012, Wayne State University - Karmanos Cancer Institute
October
Oct 27, 2012, Kimmel Cancer Center
February
FEB 23, 2013, Kimmel Cancer Center
2011 Symposia
May
May 21, 2011, New Orleans, LA
September
September 17, 2011, Detroit, Michigan
September 10, 2011, Chicago IL
2010 Symposia
October
October 16, 2010, Hackensack, NJ
October 02, 2010, New York, NY
September
September 11, 2010,
August
August 28, 2010,
July
July 17, 2010, Atlanta, GA
June
June 16, 2010, Washington, DC
May
May 15, 2010, Newark, NJ
2009 Symposia
October
October 06, 2009, New York, NY
2008 Symposia
November
November 30, 2008, Hackensack, NJ