Understanding Racial Health Disparities - Symposium on Disparity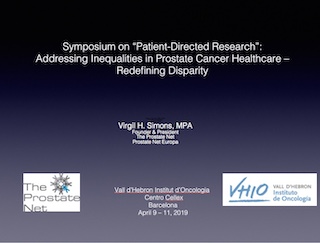 The term "health disparities" is often applied to certain ethnic and racial social groups, it describes the increased presence and severity of certain diseases, poorer health outcomes, and greater difficulty in obtaining healthcare services for these races and ethnicities. When systemic barriers to good health are avoidable yet still remain, they are often referred to as "health inequities."

However, literature has defined race as: "(A) term that refers to groups of people who have differences and similarities in biological traits deemed by society to be socially significant", meaning that people treat other people differently because of them. Click on the image to the right to view presentations.

Race is at root "the belief that we are born different, physically, perhaps even in character and intellect, as well as in outward appearance." Propelled and supported by "Race science", stemming from the times of European colonialism and the growth of the slave trade, it became easier to accept that people not of European ancestry were therefore, "different", as were there bodies and diseases.

Today a great deal of the research being done is based on this foundation of race science to try to fathom why different health outcomes are seen. Many have postulated it's due to income inequality, lack of health risk awareness, lifestyles and environment, etc., but these are suppositions based often on biased assumptions or wrongly interpreted data.

What we believe is that the "health disparities" associated with prostate cancer have little to do with the political construct of race, other than the victimization of groups of people through lack of understanding of the culture, insufficiency of healthcare access, inappropriate disease risk education, and consistent engagement with the communities. While all of these are necessary and appropriate targets of research and intervention, they alone will not address the causal factors.

We believe that strategic focus is necessary to address the molecular, genetic, and chromosomal causes of lethal prostate cancer, without regard to race, and then begin to implement population studies, which will provide the key targeting of drug development, disease interventions, etc. needed to eliminate previously ill-defined disparities.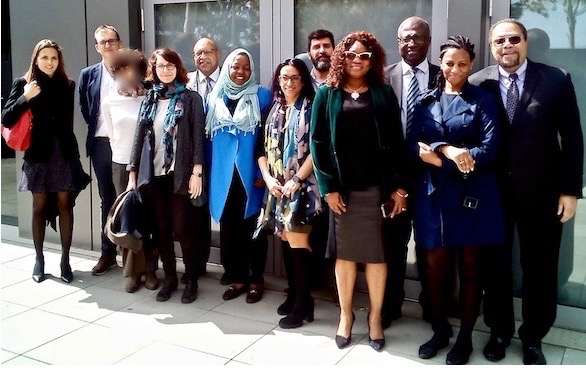 On April 9 - 11, 2019 The Prostate Net in partnership with Vall d´Hebron Institute of Oncology in Spain developed a Symposium to Redefine Disparity with scientists and clinicians from the U.S., Europe and Africa to lay a foundation for on-going study of how research on the subject should be done. Copies of the information presented can be seen by clicking on the links identified for each. The agenda for the Symposium can be seen by Clicking Here.

If you want further information on this program or to be on our mailing list for future activities, contact:


PRESENTATIONS